Here are some friends we have made along the way. Check them out!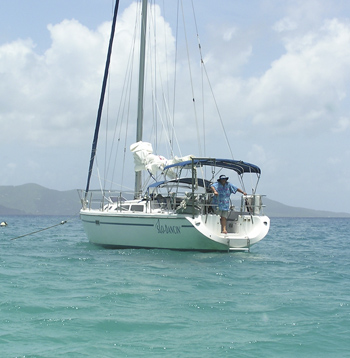 http://www.condodelmar.com
Vacation Condo Rentals at Sapphire Village, St. Thomas, VI.

BellaVista Bed & Breakfast
http://www.bellavista-bnb.com
A delightfully inviting bed and breakfast overlooking the harbor of Charlotte Amalie
Dakota Marine
http://www.DakotaMarine.com
A good friend and sailor who loves to race. He's also involved in many parts of the marine industry
Mexico Vacation Travels
http://www.mexicovacationtravels.com
A travel information website for visitors interested in Mexico Vacation Destinations.
The Green Iguana Hotel
http://www.thegreeniguana.com
A nice small hotel in Charlotte Amalie, St. Thomas.
Windfinder
http://www.windfinder.com/forecast/charlotte_amalie
Our local wind and surf report.